CARSON IN-CAB STUTTER HORN AMP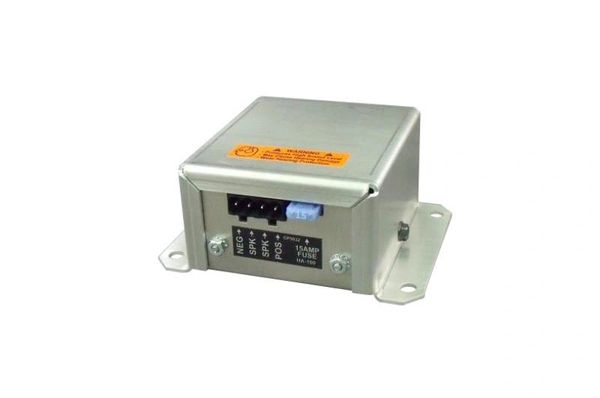 CARSON IN-CAB STUTTER HORN AMP
The HA-100 In-Cab Stutter Horn Amp is the low-cost electronic air horn alternative for volunteer firefighter POV's, especially in states that restrict POV siren use. This professional grade, 100 watt amplifier is a loud and legal* enhancement to any POV light package, providing the traffic clearing attention needed to make it quickly and safely on scene.
The HA-100 features the power of a simulated "stutter" air horn contained in a compact, easy-to-install, light weight aluminum chassis. Designed for interior-mount (non-waterproof) applications, this versatile amplifier offers flexible installation options where mounting space is limited. This space-saving feature makes the HA-100 ideal for installations on any volunteer POV. It is also a cost-effective alternative for apparatus, ambulances, escorts, towing, recovery, DOT, or other service vehicles that are not equipped with compressed air horn systems.
The HA-100 can be easily operated using the vehicle's horn ring, or through a separate button or switch. When combined with the Carson SP-200 Switch Panel and the CSP-100B 100 watt speaker, a complete "horn system" is created featuring light control and the ability for the driver to switch between the standard vehicle horn and the louder, more powerful "stutter" air horn. (see the HPK-100 In-Cab Stutter Horn System in the Carson product catalog or website for more information on HA-100 component packages)
The HA-100 was developed as an inexpensive solution to address the challenges that volunteers, working in states that restrict POV siren use, face when responding to emergency calls. Without an audible warning component in their POV's, volunteers lack a primary tool for gaining driver attention and clearing traffic when en route to an emergency scene. By providing a "horn-only" (no siren tones) feature, the HA-100 is legal in most states. As a result, it offers the benefit of a much needed audible warning solution, but without the question or concern of it being legal to use. It is still recommended, however, to consult local/state vehicle codes to ensure compliance with vehicle horn regulations.

100 watt electronic air horn amplifier
Compact for flexible, interior-mount installation on any vehicle
Legal* for POV use
"Stutter" air horn sound
Maybe connected to vehicle horn ring or separate switch (customer supplied)
Lightweight aluminum chassis
High voltage protection
Output indicator light for diagnostics
4 Pin removable terminal block for easy installation
Economically priced
Basic wiring for simple, easy installation
No-hassle 5 year limited warranty
1-13/16″ H x 4-1/4″ W x 3-5/8″ D
Recommended speaker should be a standard 100 watt, 11 ohm model, such as the Carson CSP-100B Basic speaker (see Carson product catalog or website for a complete listing of appropriate speakers)
*Legal in most states. Please consult your local/state vehicle codes to ensure compliance with vehicle horn regulations.